Homebuyer Tips for Finding the One [INFOGRAPHIC]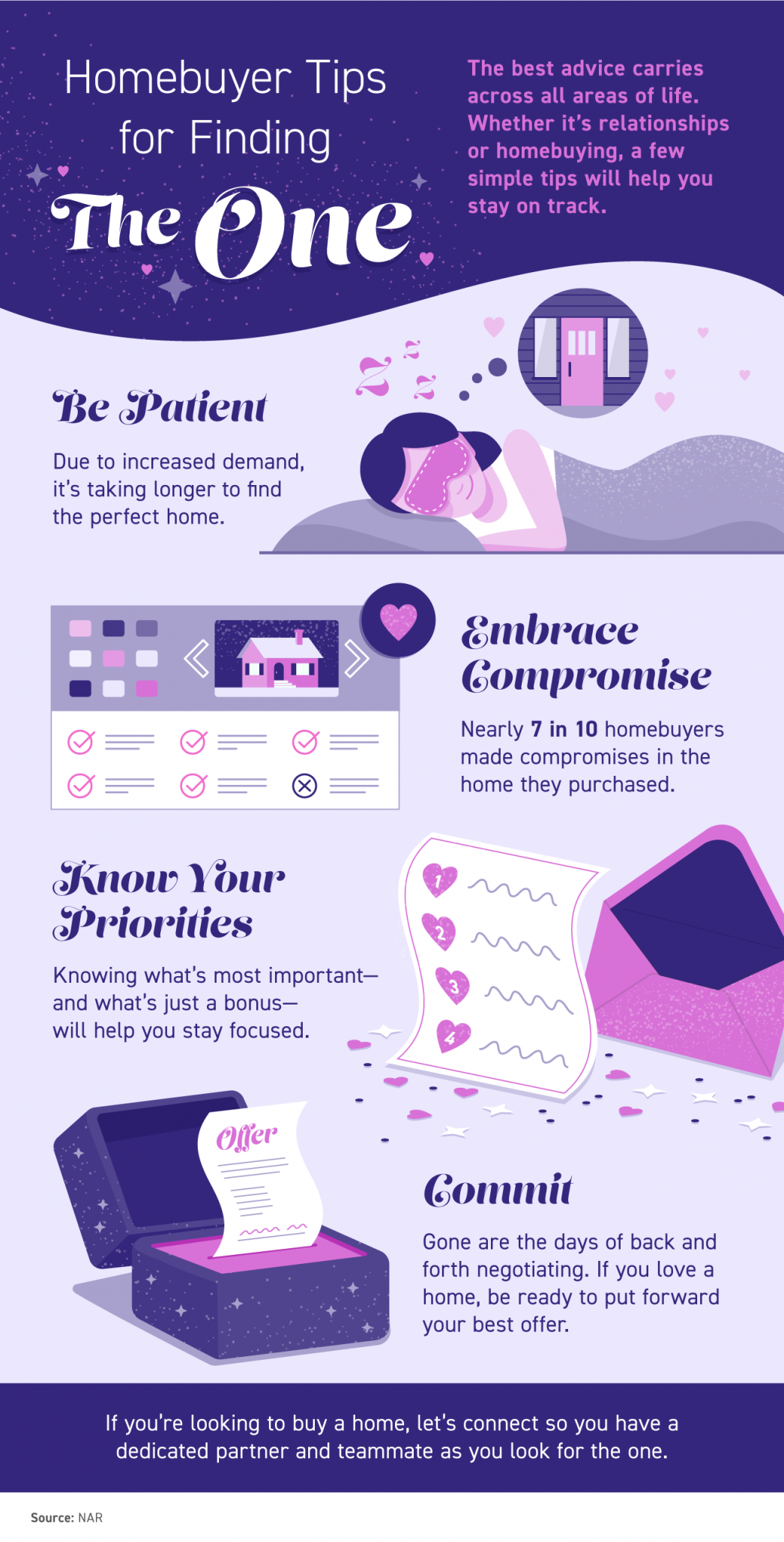 Some Highlights
The best advice carries across multiple areas of life. When it comes to homebuying, a few simple tips can help you stay on track.
Because of increased demand, you'll need to be patient and embrace compromises during your search. Then, once you've fallen in love, commit by putting your best offer forward.
If you're looking to buy a home this year, let's connect so you have a dedicated partner and teammate to help you find the one.
---
Why Choose Our Team?
Each member of the team is an expert in their area and contributes to the synergy. Our well tested systems will smooth the way from starting line to contract dotted line. Contact us for Real Estate services that exceed your expectations and help you achieve your home buying and selling goals.
Visit www.LVhomeExpert.com and visit our Facebook Page to view videos of homes for sale in the Lehigh Valley, Pa, client testimonials, and other helpful real estate information!